My Dorset Coast - A Personal View BOOK 5
A new Book published in support of the Dorset Wildlife Trust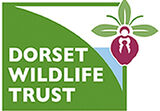 Following more than fifty years of photographing his home county of Dorset, Wimborne photographer and writer Roger Lane, reveals in a new series of self-published books some of his favourite images. He recalls many of the opportunities the county's landscape and people have provided and brings us the stories behind some of his photographs.
The first series of three books concerns the Dorset countryside and rural landscape and now Roger has released a further title featuring the coast. Dorset born and bred, Roger Lane has lived and worked in the county all his life. In this series of books, he looks at some of Dorset's unique and varied landscapes which he has explored and photographed, including its World Heritage coastline, rural landscapes, rivers and historical towns.
In this the fifth book of the series Roger features the Purbeck coast from Studland to Worbarrow Bay including special features on Swanage, Durlston, Corfe Castle, Kimmeridge with its Jurassic colours and the lost village of Tyneham. Also included is the Dorset Wildlife Trust Nature Reserve at Stonehill Down
The idea for the books came about during the first Covid 19 lockdowns of 2020 when it was not possible to travel far to photograph the Dorset landscape. Additionally, Roger has become increasingly concerned at the continuing loss of green belt land and new developments which are endangering much of Dorset's landscape and wildlife habitats.
Roger's images take us back to the 1960s through to the present day and include some of his photographs not previously seen, others are from previous publications including Cranborne Chase-a secret landscape, Landscapes of Dorset, Villages of Dorset and Gardens of Dorset.
In a revealing introduction to each book Roger explains his personal view of the loss of much of our rural landscape but also provides a significant level of assurance in the fact that we are exceptionally fortunate to have the county's largest nature conservation charity, the Dorset Wildlife Trust. It has 28,000 members, volunteers, and supporters all championing our wildlife and natural places. Since 1961 this charity has been preserving Dorset's environment with currently some 42 nature reserves under their management.
Creating public awareness of wildlife and landscape protection in addition to offering advice to landowners in their fight to prevent inappropriate development has been one of the Trust's main missions. In this respect, Roger explains, they work tirelessly to influence the decision-makers right up to the central government level in their fight to protect Dorset's unparalleled natural heritage for future generations.
All proceeds from this series of books will be donated to The Dorset Wildlife Trust.
The books are print to order and printed on quality fine art paper, available through Blurb Books UK
NB: BLURB FREQUENTLY OFFER DISCOUNTS OF 20%, 30% and even 40% PLEASE CHECK THEIR WEBSITE FOR A CHECKOUT CODE BEFORE ORDERING
Softcover Book 5
ISBN: 9781006582578
This new self-published book is now available - together with the first three in the series.
Please click on the BLURB Link below to view and purchase - ALL BOOKS ARE AVAILABLE ON THIS ONE PAGE LINK:
BLURB